CEL620A Integrating Sound Level Meter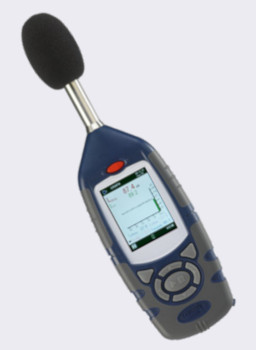 CEL620A Sound Level Meter
Occupational Noise
The CEL620 was designed specifically for occupational noise measurements in line with the OSHA, MSHA, ACGIH and EU regulations. It provides all the noise measurement parameters that you need in a meter of the correct grade.
This meter can be used without a computer, reading the measurements from the screen. Even in its standard form it stores the measurements and these can be downloaded manually into a Spreadsheet (Excel or similar). The Insight software is also available for more convenient download, storage and reporting.
Designed for occupational noise regulations
Meets the required standards
All parameters needed: Lavg, TWA, LAeq, LPeak
Storing and download to computer
Octave Band option for detailed hearing protector assessment
Color coded display for ease of use
The full occupational noise measurement process is described below.
---
1. Calibration Check
The regulations and guidelines state that the meter's calibration should be checked before making measurements, and that you should keep records of these calibration checks.
Fit the Calibrator over the microphone as shown on the right and switch it on. The meter automatically detects the presence and correct fitting of the Calibrator and then starts the calibration process, which only takes a few seconds.
Calibration details are stored in the meter so that you can either make note or download them to a computer.
Calibration Check
---
2. Start and Stop Measurements
To start a measurement, simply press the Run/Stop key, shown on the right.
This starts the measurement and storing process for all parameters, the most important for noise at work being the Lavg and Peak. If the meter has Octave Band Filters fitted then these measurements start too.
When you are happy that you have measured for long enough (the average level has settled for example), simply press the Stop key.
Starting a Measurement
---
Not Running
Color Coded Display
The current state of the sound level meter can be seen at a glance.
When not running the meter shows the current sound level and the border is red.
When running the meter shows the measurement parameters such as Leq or Lavg and the border is green.
Running
---
View the Results
The measurements can be viewed on the meter's display or they can be downloaded to a computer. There are three download methods (one of which is included free of charge with the meter). You can read more about these on our Download and Software page.