CEL240 Type 2 Sound Level Meter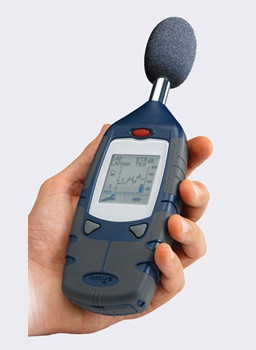 CEL240 Sound Level Meter
Options and Order Codes
The CEL240 Sound Level Meter can be purchased on its own or with a selection of accessories. The CEL240-K Kit contains the meter, windshield, carrying case and a Calibrator.
CEL240-K Noise Measurement Kit: $1184.00
Includes the Type 2 Digital Sound Level Meter, Windshield, Acoustic Calibrator and Carrying Case.
Do I Need a Calibrator?
That depends really on the type of noise measurements you are making, whether they are being made for legal purposes, or whether there are any regulations that demand the use of a Calibrator before making measurements, as many do.
You can read about calibration on our Frequency Asked Questions page.
---
The items are available to be purchased individually:
CEL240 Sound Level Meter: $560.00
Just the Type 2 Digital Sound Level Meter, for applications that do not require the use of a Calibrator.
CEL120/2 Sound Level Calibrator: $483.00
For checking the function of the meter before making measurements as required by many regulations.
CEL6841 Foam Windshield: $19.00
Reduces wind noise and protects the microphone.
CEL6840 Carrying Case: $141.00
Space for the meter, calibrator and windshield.
---
Noise Dosimeter Combination Kits
Do you need noise dosimeters too, for a more detailed occupational noise assessment? Our Combination Kits include a sound level meter along with dosimeters, so you can make quick checks with the hand-held meter and longer term noise exposure measurements with the shoulder mounted dBadge.
A typical Combination Kit includes:
| | |
| --- | --- |
| CEL240 Sound Level Meter | For hand-held measurements |
| dBadge Noise Dosimeters | Shoulder mounted measurements |
| Calibrator | Check function of meter and dosimeters |
| Charger | To charge the dosimeter batteries |
| Calibration Certificates | For meter, dosimeters and calibrator |
| Insight Software | Dosimeter download, analysis and reporting |
| Strong Carrying Case | Weather and crush protection |
For more details, please visit the Economy Combination Kit page.