CEL240 Type 2 Sound Level Meter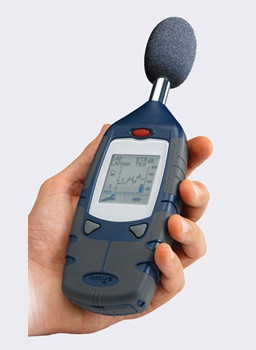 CEL240 Sound Level Meter
Applications
The CEL240 Sound Level Meter is ideal for noise measurement applications that do not need automatic averaging (Lavg or Leq) or data logging. Here are some typical applications for this meter. If you are unsure then please drop us an email, we are happy to advise.
Occupational Noise - Noise in the Workplace
In the USA most companies follow the OHSA regulations, which demand the measurement of "Slow" Sound Level with "A" frequency weighting. The CEL240 provides these measurements, making it ideal for simple OSHA noise surveys.
Outside the USA many regulations demand the use of an integrating sound level meter. Even within the USA an integrating meter is advisable if the noise levels are not stable, as it will average out the variations in level, which is more reliable than averaging it by eye. In this case the equivalent meter is the CEL246 Integrating Sound Level Meter.
Fire Alarm Testing
The standards for fire alarm testing usually demand the measurement of the "A" weighted "Fast" sound level. The CEL240 sound level meter provides this measurement.
System Integration
Although not a data logging meter, the CEL240 has an AC output and an optional (free of charge) DC output, making it ideal for connection to a data logging system via a suitable A/D converter.
Environmental and Community Noise
This meter meets the strict requirements of the international standards to Type 2 or Class 2. This may be adequate for environmental work, but often these measurement standards and the authorities involved will expect the use of a Type 1 or Class 1 (more accurate) integrating meter. Environmental monitoring usually requires automatic, repeating measurements of, for example, 15 minutes or 1 hour. Data logging is really a necessity.
For suitable environmental noise monitoring solutions please visit our Environmental Noise Page.